About my work
In my practice I acknowledge and reflect upon notions of what constitutes corporality. Corporality contains one's own story, memory, identity, ancestry, life experience, the feeling of being alive, culture, context, environment, the body's fluxes of information, what the body retains and processes, loses, adapts… Christine Greiner points out, in her essay 'Researching Dance in the Wild', that 'there is neither a human nature nor a dancing body, only human natures and dancing bodies'. I work on interfaces between environments: of the body and the (external) environment, searching for the understanding of their complexity, rather than simply assuming a dualistic view. In my practice, focusing and valuing the creative process as opposed to only the finalized product is paramount.
Artistic works
2008. 'Yoopie Iggies' - Dance for camera. UK.
2007. 'Memory Soap' – Choreography. UK.
2006. 'Un-reliable Bodies' – Choreography.UK.
2004. 'Living Organism' – Choreographic Installation. BR.
2004. Presented 'Living Organism' dance documentary in the Rumos Itau Cultural. BR.
2003. 'Experimento Um Sobre Infinito' (One's being in the world) - Choreographic Installation. BR.
2001-'02. Pacienciapassienciapazciencia. BR.
2000. Wrote and produced the dancing show entitled 'RG BRASIL', choreographed by Cibele Sastre. BR.
Dance teaching, Workshops, Community, Projects
Current:
Collaborador Artist of the Artéria Artistas em Colaboração. BR.
Associate freelance dance teacher at GrooveYourArts. UK.
Member of the associate education team at Candoco Dance Company. UK.
Dance, heath & fitness teacher in the Health for Women Project – Broadwater Farm Community Centre. UK.
Brazilian rhythms dance teacher at Tottenham Green Leisure Centre. UK.
2007-'08. Dance support specialist in the ADAPT project – Accessing Dance and Performing Art Training – Candoco Dance Company. UK.
2007-'08. Brazilian Rhythms Dance Teacher at Ruth Winston Centre.
2007. InVivo Laboratory – Movement Research Collective: Fabrizio Manco, Marnie Orr, Justyna Scheuring & Carla Vendramin. UK.
2007. Improvisation workshop with Adam Benjamin, project in Yerevan, Armenia.
2005-'07. Dance Support Specialist in the Candoco Foundation Course for Disabled Students. UK.
2006. Escapade – Improvisation: Tomas Goodwin, Kumiko Hirano, Christian Panoulliot, Fumi Tomioka & Carla Vendramin. UK.
2006. Big Dance – Choreography: Victoria Malin & Carla Vendramin. UK.
2006. Connect Project at Saddler's Wells, choreographed by Candoco dancers. UK.
2000-03. Project Laboratory of Movement, dancing with children with disabilities. Intercap School. BR.
1993-2000. Dance teacher at Domus Studio de Dança. BR. www.domusdanca.com.br
Education
2008. MA Choreography – Middlesex University. UK.
2008. Community Dance Practitioner Course – NewVIc. UK.
2002. Postgraduate Specialization Course in Scenic Dance - UDESC- Universidade do Estado de Santa Catarina. BR.
2001. Postural Education Course- Training for Instructors - ESEF/UFRGS, Universidade Federal do Rio Grande do Sul. BR.
1999. Bobath Method Training Course, Kinisis Centre for Research and Care in Physiotherapy. BR.
1997. University Degree in Physiotherapy - FEEVALE - Federação de Ensino Superior. BR.
Awards
2003. Vitae Award for Dance. BR.
2002. Vitae sponsorship - Choreographer Resident at the American Dance Festival USA.
Further training and experience
2008. DIY The Living Room Project, Sheila Ghelani and Caitlin Newton Broad.
2008. Performance and Voice course, Silvia Carmona.
2007. Independent Dance Summer School, Gil Clark and Lucia Walker.
2006-'08. Improvisation Workshop, Adam Benjamin.
2005. Candoco Easter Lab.
Dancer in the following companies/works:
2008. Four Studies by Jane Judd, London, UK.
2008. More Than One Sound by Monika Malaska, London, UK.
2003-'05. Artéria Produção de Movimento, Performance "FATO" , Porto Alegre, BR.
2000-'04. Ânima Cia. de Dança, Porto Alegre, BR.
1997-2000. Domus Grupo de Danças Populares, Novo Hamburgo, BR.
1993-2000. Domus Grupo de Dança Moderna, Novo Hamburg, BR.
1995-6. Grupo Tubo de Ensaio, Porto Alegre, BR.
1990. Bailarinos Descalços, Caxias do Sul, BR.
Key influences
Currently, the work of RockFace:
http://marnieorr.blogspot.com
http://unstitchingcompletesense.blogspot.com
http://transnationalterrain.blogspot.com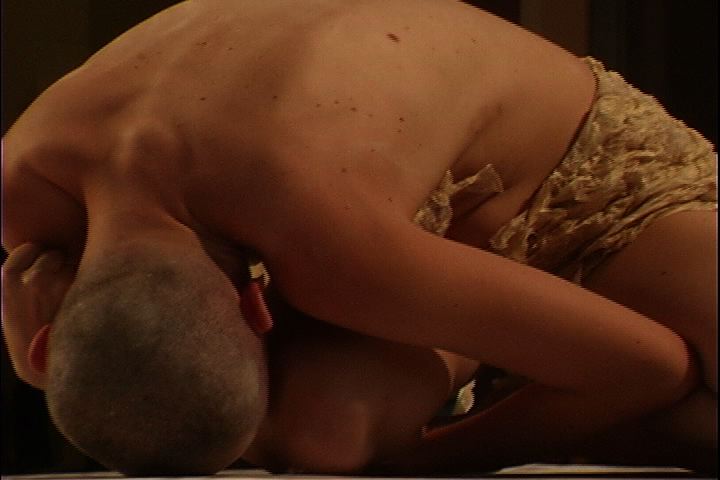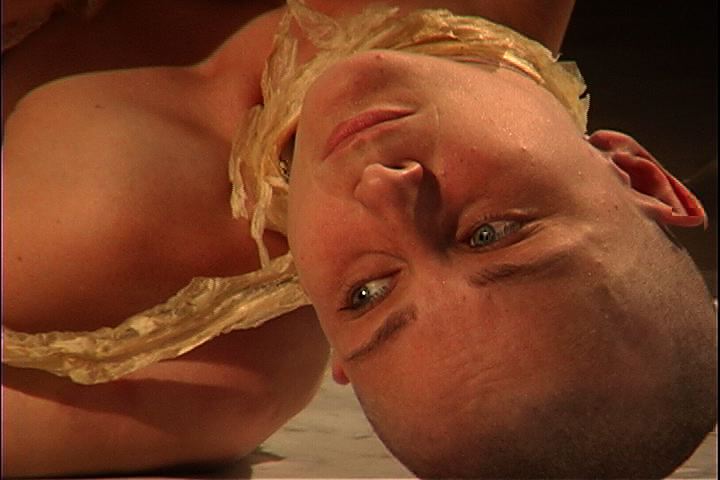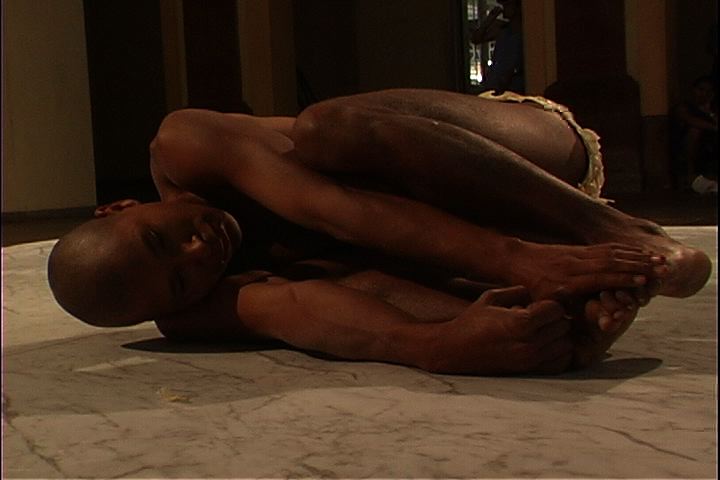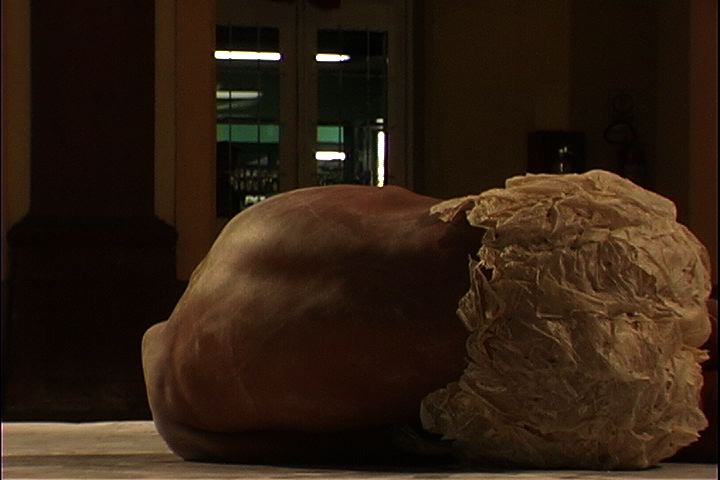 Artist: Carla Vendramin
Image title: Living Organism – Dance project performance.
Stills from the dance documentary shot by Daniel Dode, 2004.
© Carla Vendramin